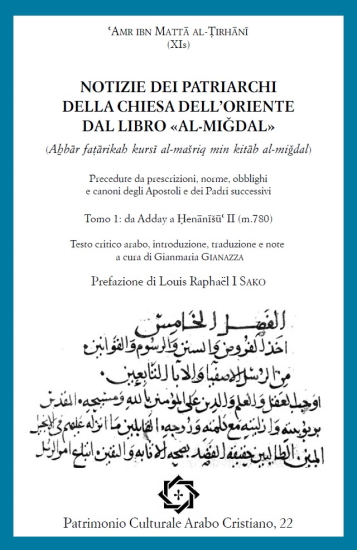 ʿAmr ibn Mattā al-Ṭirhānī, Notizie dei patriarchi della Chiesa dell'Oriente dal libro «al-Miǧdal» 
(Aḫbār faṭārikah kursī al-mašriq min kitāb al-miǧdal)
Precedute da prescrizioni, norme, obblighi e canoni degli Apostoli e dei Padri successivi
Tomo 1: da Adday a Timoteo I (m.823)
testo critico arabo e traduzione italiana
a cura di Gianmaria Gianazza
Prefazione di Louis Raphaël I SAKO
أخبار فطاركة كرسي المشرق من كتاب المجدل
Details

Category: FORECASTED PUBLICATIONS
Read more: PCAC 22 (Patrimonio Culturale Arabo Cristiano vol. #22) (EN)
Qusṭā ibn Lūqā, Epistola sulla differenza tra lo spirito e l'anima 
(«Risālah fī al-faṣl bayn al-rūḥ wa-l-nafs») Meglio noto nell'Occidente medievale latino con il titolo De differentia spiritus et animae
testo critico arabo e traduzione italiana a cura di Davide Righi; introduzione e note a cura di Michele Meroni e Davide Righi
Prefazione di Peter Adamson
Edizioni del Gruppo di Ricerca Arabo-Cristiana, Bologna 2021
رسالة
في الفصل بين الروح والنفس لقسطا ابن لوقا
المعروفة في القرون الوسطى في العالم اللاتيني بـ 
"De differentia spiritus et animae"
حَقَّقَها، قسَّمَها، وَتَرْجَمَهَا إِلَى ٱللُّغَةِ ٱلْإِيطَالِيَّةِ
ٱلْأُسْتَاذُ دَاوُد رِيغِي
وَدَرَسَهَا الأسْتَاذان
مِيكِيلِي مِيرُونِي وَدَاوُد رِيغِي
مُقَدِّمَة بِقَلَمِ ٱلْأُسْتَاذ بِيطِر آدَمْسُن
Pagine esemplificative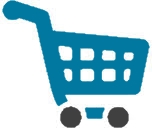 Acquista su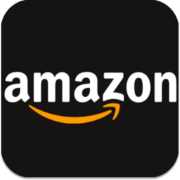 Amazon! 
Authored by the Christian physician Qusṭā ibn Lūqā (9th-early 10th century), who lived mainly in Baghdad and moved to Armenia in the last years of his life, the epistle (risālah) experienced a remarkable circulation in the medieval Islamic world.
Details

Category: FORECASTED PUBLICATIONS
Read more: PCAC 24 (Patrimonio Culturale Arabo Cristiano vol. #24) (EN)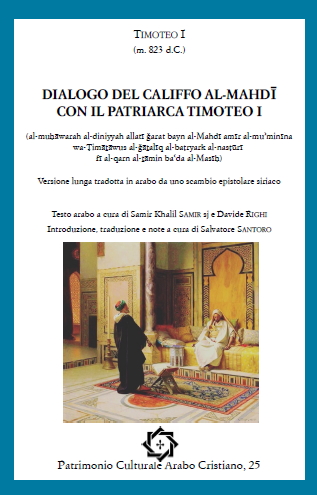 Timoteo I (m. 823 d.C.), Dialogo del califfo al-Mahdi con il patriarca Timoteo I. (al-muḥāwarah al-diniyyah allatī ǧarat bayn al-Mahdī amīr al-muʾminīna wa-Ṭimāṯāwus al-ǧāṯalīq al-baṭryark al-nasṭūrī fī al-qarn al-ṯāmin baʿda al-Masīḥ)
Testo arabo a cura di Samir Khalil e Davide Righi, introduzione e traduzione italiana a cura di Salvatore Santoro.
Edizioni del Gruppo di Ricerca Arabo-Cristiana, Bologna 2021
ISBN: 
Pagine selezionate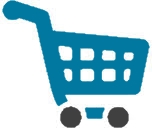 Acquista su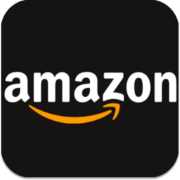 Amazon! 
The work presented for the first time in an Arabic critical edition and in Italian translation is the "long version" of the conversation held between the Caliph al-Mahdī (775-785 AD) and the Eastern Syrian patriarch Timothy I (d. 823).
Details

Category: FORECASTED PUBLICATIONS
Read more: PCAC 25 (Patrimonio Culturale Arabo Cristiano vol. #25) (EN)