Percorso
Dettagli

Categoria: PCAC Series (EN)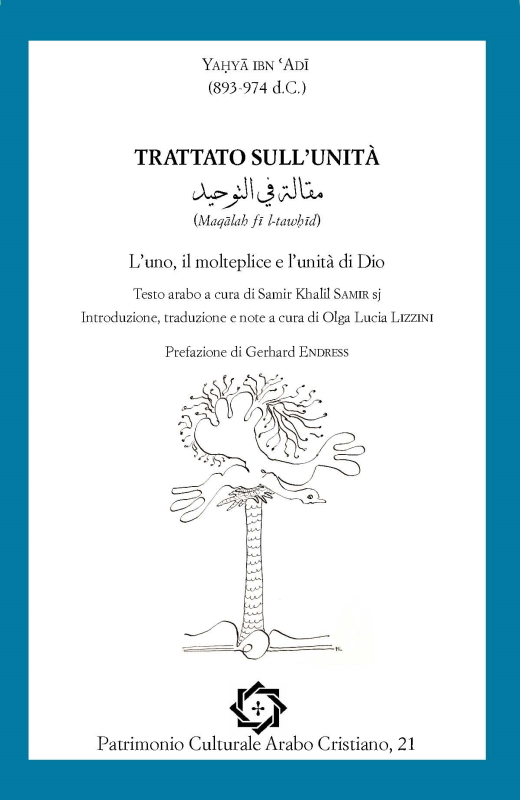 Yaḥyā ibn ʿAdī (893-974 d.C.), Trattato sull'unità (Maqālah fī al-tawḥīd). L'uno, il molteplice e l'unità di Dio. Testo arabo a cura di Samir Khalil Samir sj. Introduzione, traduzione e note a cura di Olga Lucia Lizzini, prefazione di Gerhard Endress.
Edizioni del Gruppo di Ricerca Arabo-Cristiana, Bologna 2020.
مقالة في التوحيد
 ليحيى ابن عدي
(م893-974)
ISBN: 9791280091000
How can we say that God is one? When we say it, are we saying it because – as Muslims believe – we wish to affirm God's absolute oneness and uniqueness, or because – as Christians understand it – we recognize and accept a modulation within it?
With his Treatise on Divine Unity, the Christian philosopher Yaḥyā ibn ʿAdī (d. 974) sets out to demonstrate that the true meaning of the One does not contradict that of the multiple: on the contrary, it actually implies it. The Christian concept of divine Oneness, which is also simultaneously a "Trinity", takes its solid philosophical basis from this reasoning.
The method of the Treatise is in reality philosophical, even if its purpose is purely theological: the consideration of the notion of the one (al-wāḥid) aims, in fact, to define the quiddity (māhiyyah) of God. In the wake of Plato's Parmenides, and with particular attention to the Aristotelian discussion of the one, the different meanings of the one and unity, as Yaḥyā presents them, are conceived in polemical dialogue with the Islamic theological context: the opposition between the Christian and the Islamic conceptions of divine Oneness is implicit but constant throughout the whole Treatise.
Dettagli

Categoria: PCAC Series (EN)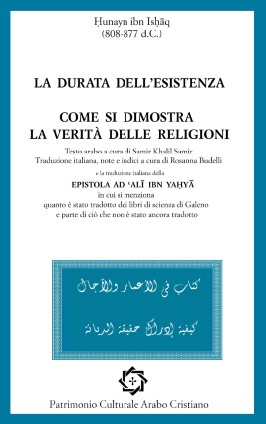 PCAC 19
Ḥunayn ibn Isḥāq, La durata dell'esistenza (kitāb al-aʿmār wa-l-aǧāl); Come si dimostra la verità delle religioni (kayfiyyah idrāk ḥaqīqah al-diyānah); Epistola a ʿAlī ibn Yaḥyā in cui si menziona quanto è stato tradotto dei libri di scienza di Galeno e parte di ciò che non è stato ancora tradotto), testo arabo a cura di Samir Khalil Samir, traduzione e note a cura di Rosanna Budelli.
Ḥunayn Ibn Isḥāq is known as the most important translator of works from Greek into Arabic at the dawn of Islam. As Christian Intellectual and scientist, Ḥunayn contributed enormously to the development of Arab-Islamic civilization, thanks to his work of transmitting knowledge from the Greek world to the Arab world. At the crossroads of more cultures and more languages, Arab and Syriac Christians played a fundamental role in the circulation of science and philosophy in the territories dominated by the Abbasid Caliphate. As a doctor, Ḥunayn worked for a long time in Baghdad, at the court of the caliphs of the time. In this book we publish The Epistle of Ḥunayn Ibn Isḥāq to 'Alī Ibn al-Munajjim, with the complete list of the galenical works he translated, and two of his small treatises of apologetic and religious content (How to demonstrate the truth of religions and The duration of existence) that allow us to know his thoughts on sensitive topics that are still relevant today.
Dettagli

Categoria: PCAC Series (EN)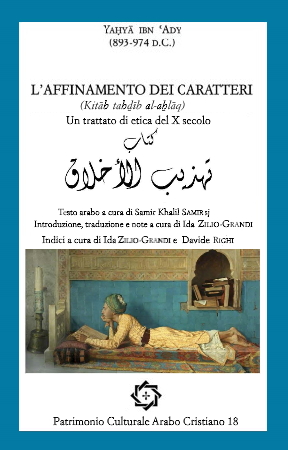 PCAC 18
Yaḥyā Ibn ʿAdī, L'affinamento dei caratteri. (Kitāb tahḏīb al-aḫlāq). Un trattato di etica del X secolo, edizione a cura di Samir Khalil Samir; introduzione, traduzione e note a cura di Ida Zilio Grandi; indici a cura di Ida Zilio-Grandi e Davide Righi, Bologna 2019, independently published. 
ISBN: 978-1985163577
Compendium of rational ethics in the form of a systematic treatise, the Tahḏīb al-aḫlāq ("The refinement of the characters") of Yaḥyā ibn ʿAdī disregards a properly religious way and instead moves on the ground of Greek philosophical reflection and also on that of a simpler reasonableness. Precisely the absence of religious references meant that it was attributed over time to Muslim authors, such as al-Ǧāḥiẓ of Basra, Ibn al-ʿArabī of Murcia, or the mathematician, physicist and astronomer Ibn al-Hayṯam.

    Among the earliest and most important examples of Arabic literature on the ethical topic, «The refinement of the characters» of Yaḥyā ibn ʿAdī teaches and illustrates a journey of personal improvement. Rich and meticulous, vast in content and generous in intent, this small text composed in the 10th century Baghdad can speak with intelligent simplicity even to the contemporary reader.
Dettagli

Categoria: PCAC Series (EN)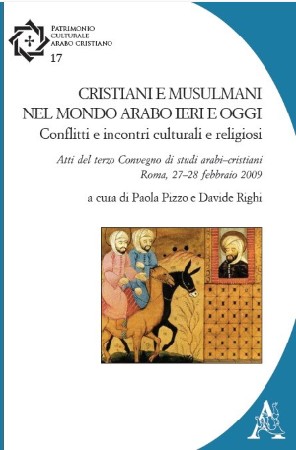 PCAC 17
Paola Pizzo - Davide Righi (eds), Cristiani e musulmani nel mondo arabo ieri e oggi: conflitti e incontri culturali e religiosi. Atti del 3° convegno di studi arabo-cristiani. Roma 27-28 febbraio 2009 (Roma: Aracne 2019).
ISBN: 9788825517903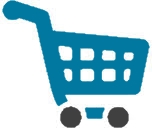 Buy now the PDF of the book or a copy with hard cover on editor Aracne site
Papers by:
Vincenzo Poggi sj: All'origine della tolleranza islamica
Bartolomeo Pirone: Cristiani e musulmani negli Annali di Eutichio
Davide Righi: Bernardo di Chiaravalle e la sua predicazione della seconda crociata
Wafik Nasry: Signs and Miracles
Salvatore Santoro: Timoteo I e il califfo al-Mahdī. Prima forma di un dialogo islamo-cristiano
Philippe Luisier: I Copti e la quinta crociata. A proposito di un colofone della Biblioteca Apostolica Vaticana
Rosanna Budelli: Identità araba e identità cristiana: il contributo di Buṭrus al-Bustānī (m. 1883) alla riforma linguistica della Nahḍah
Paola Pizzo: L'evoluzione del pensiero islamico sulla condizione dei non musulmani
Samir Khalil Samir sj: Il dialogo islamo-cristiano da Regensburg (12/09/2006) ad oggi